The Wait is Over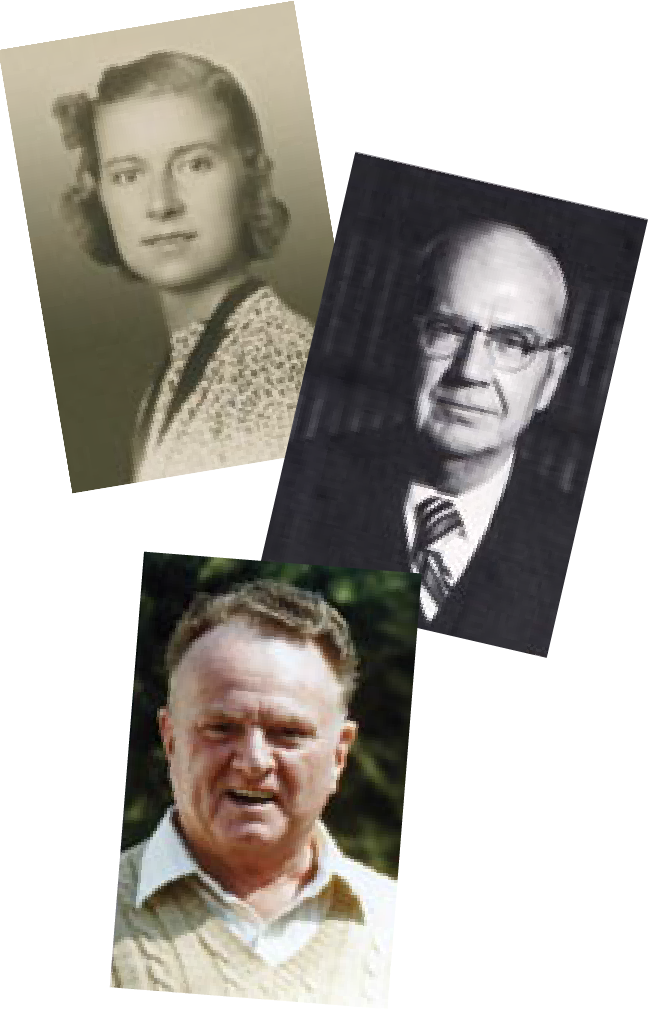 Pictured top to bottom: Jay's aunt Grace Tierney, Hon. Sylvester J. Ryan '17, and his uncle John L. McIntyre.
Jay Bergen '62 was fortunate to have been accepted to Fordham Law. A graduate of Fordham College, Bergen didn't exactly have the most stellar academic record when he applied to the Law School in 1959.
"I wasn't near the top 25% of my class at Rose Hill, which was my fault," he says.
He wasn't too surprised, then, when he received from the Law School's registrar a letter informing him he'd been waitlisted.
Thankfully, Jay's application was ultimately plucked from the waitlist. After being admitted, he vowed to work diligently in order to earn his degree.
"I was carrying home this tremendous load of law books after my first day of class, and I told myself, 'This is serious.' I studied five or six hours every day."
Jay's studying paid off. After he graduated, he became an accomplished litigator in a career that spanned 45 years. Among his most notable achievements were successful salary arbitrations for the New York Yankees and a federal court victory for John Lennon, the legendary Beatles' front man, whom Jay represented in a copyright and contract case.
Now retired and living in the Blue Ridge Mountains with his wife DiAnne Arbour, former executive director of Jersey Battered Women's Service in Morris County, Jay is grateful to the Law School for a lifetime of opportunities.
"If it hadn't been for Fordham Law, there'd be a whole different set of outcomes for my life."
Jay has established three scholarships with gifts from his retirement assets as well as a bequest to honor the three people—his aunt Grace Tierney, his uncle John L. McIntyre, and Hon. Sylvester J. Ryan '17—whose assistance getting into Fordham Law and securing a clerkship there was integral to his legal education and career.
"These scholarships are a great way to honor those whom I care about and who have had a great impact on my life." Jay understands the particular significance of scholarships for the Law School.
"Scholarships are important. DiAnne and I know how much law school costs, and we know how much debt many law school students leave with."
Jay also knows firsthand that admission to Fordham Law is not always easy, so the scholarships he has endowed will hark back to his own application experience. Specifically, preference will be given to students who were initially waitlisted, just like Jay was.
Back
© Pentera, Inc. Planned giving content. All rights reserved.