A Memorable Scholarship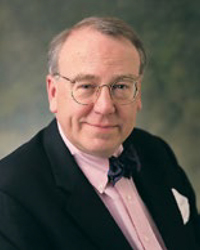 Throughout the nearly 40 years that John E. Schmeltzer III '74 has worked at Patterson Belknap, he has traveled far and wide—from the Lone Star State to post-Soviet Russia—to represent publicly traded oil and gas, mining, and investment companies.
"I went from the Texas cowboys to the cowboys in Moscow," Schmeltzer says. "Wherever I was, my work always came back to what Fordham Law taught me: You have to be better prepared than the next guy."
Now Schmeltzer is repaying the lesson by helping the Law School be better prepared for its future. He recently included a sizable bequest to Fordham Law in his will to continue funding of the John E. Schmeltzer IV Memorial Endowed Scholarship, which he and his wife Patricia established in memory of their son who was killed in an automobile accident in December 1999.
"We became active in giving back to Fordham around the time of our son's death. I have tremendous respect for Fordham Law and am so proud of what the School has accomplished over the last few decades."
Schmeltzer knows how important scholarships are to Fordham Law students, given the current economic climate and the need for schools to increase tuition to keep pace with developments in legal education.
"There was a time when you could pay for law school on your own," Schmeltzer says. "That time is long gone. To the extent that we can ease the financial burden on students, we will."
More scholarships for talented students, Schmeltzer rightly notes, leads to more accolades for Fordham Law within the legal community.
"Legal education is very competitive. For Fordham to maintain its excellence, it must attract those students who will bring honor and accreditation to the School," says Schmeltzer. "Fordham's continued rise is directly related to its ability to provide scholarships to the best students, who in turn will increase the stature of the School."
As a planned gift, Schmeltzer's generous contribution not only provides Fordham with a substantial amount of financial security but also offers Schmeltzer himself peace of mind: "Leaving a portion of our estate to Fordham makes me more comfortable because, as I get older, I become more cautious about what's going to happen from day to day."
Schmeltzer can be sure that, thanks to the scholarship he endowed, the future of Fordham Law students—and the Law School itself—will be bright.
Back
© Pentera, Inc. Planned giving content. All rights reserved.