Fordham Love Story Inspires Memorial Scholarship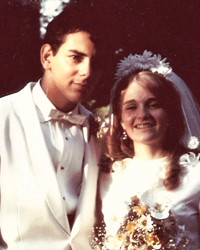 Born and raised in Brooklyn, as one of seven children with a father who died when she was 11, Margaret (Peggy) Johnson Bia, TMC '68, is proud to be part of the first graduating class of Thomas More College. This will be a memorable summer for Peggy because she will be celebrating her 50th reunion this June with her fellow classmates as well as her 50th wedding anniversary.
In July of 1968, Peggy married her high school sweetheart, Frank J. Bia, FCRH '67, in the Fordham University Chapel. They both majored in chemistry and attended Cornell Medical College together, followed by training in Internal Medicine at Hospital University of Pennsylvania. Following their fellowships at Yale they joined the faculty at Yale School of Medicine where they have spent their careers. Peggy and Frank have two wonderful boys; one is now in medical school, and the other recently received his doctorate in anthropology at University College London.
In 1985, Peggy and Frank established a scholarship fund in memory of Frank's mother, Anita Bia. Anita and her husband, Tom, raised four sons; both died prematurely within months of each other. Although she never completed a college education, she was attending Fordham at Lincoln Center when she died. Peggy says, "Anita was a special person who intended to major in chemistry if she attended college, but that came later in life. She wanted to travel after her sons were grown. She was a wonderful mother-in-law who inspired me to have both a successful career and family life with Frank's love and support."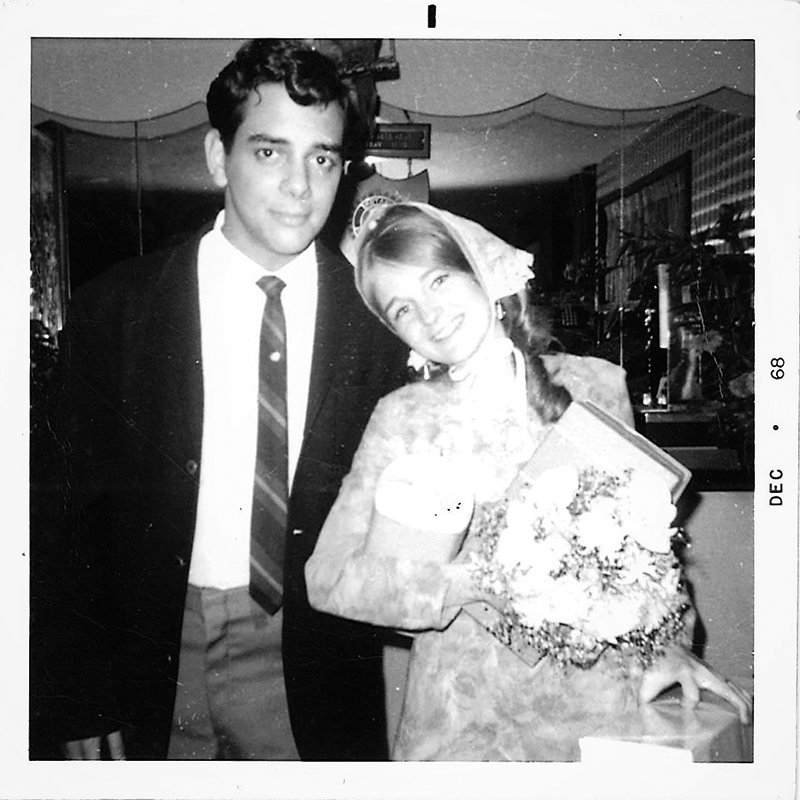 Frank also fondly remembers how supportive his mother was of his marriage to Peggy and how proud she was of their education. "My mother's influence truly made me a better mentor to women," Frank says. Peggy and Frank have included a gift to the Anita Bia Endowed Scholarship Fund in their estate plan, making them members of the 1841 Society—a group of loyal alumni who provide for future generations of Fordham students in their estate plans.
Although Peggy and Frank have attended and worked at some of the most prestigious universities in our country, they especially value their Jesuit education at Fordham—which is committed to research and education that assist in the alleviation of poverty, the promotion of justice, the protection of human rights, and respect for the environment.
Frank specializes in infectious diseases and tropical medicine. He is the former co-director of the International Health Program at Yale. He is also the former medical director of the disaster relief organization AmeriCares. Peggy has been recognized for her excellence in medical education and her advocacy for women's issues. She was the first director of transplant nephrology at Yale. One of the roles that she is most proud of is that of creator and director of the Clinical Skills Program, which had 170 physicians participating when she left this position in 2014. Peggy and Frank truly exemplify the Jesuit values of service, teaching, and developing the whole person. They plan to continue to serve the world community after retirement.
Back
© Pentera, Inc. Planned giving content. All rights reserved.